Whether you are on a business trip or come here as a tourist, we definitely recommend a long stroll in Kőszeg, as this historical Transdanubian town has an extraordinary atmosphere.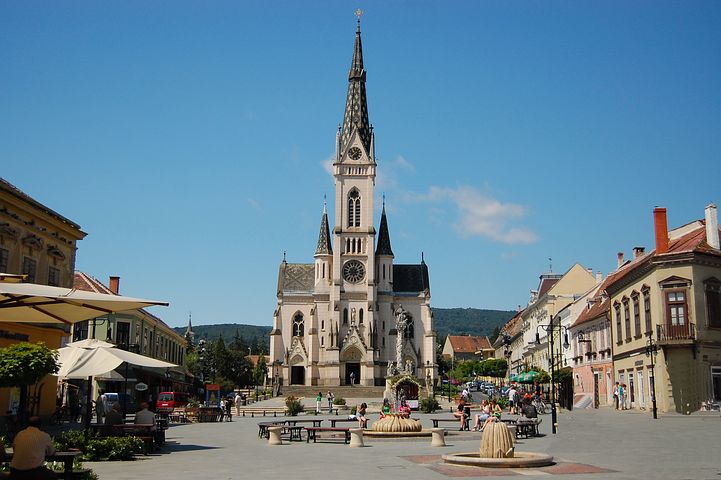 Fő square with its many cafés and vibrant life is truly the heart of the town.
The town was granted township by Charles I of Hungary, and is of course most famous for the siege of 1532 and the Jurisics Castle. Yet, we also recommend our guests to take a longer walk in the town discovering its two main centers. One of these is Fő square, the town's vibrant center with the Church of Jesus' Heart, as well as many restaurants and cafés. The other one is the historical Jurisics square that looks like a stage set with its centuries-old buildings.
The central element of this latter square is the Heroes' gate that is not even that old: it was erected on the 400th anniversary of the Turkish siege and is now a museum, together with the adjacent Tábornokház ("General's House").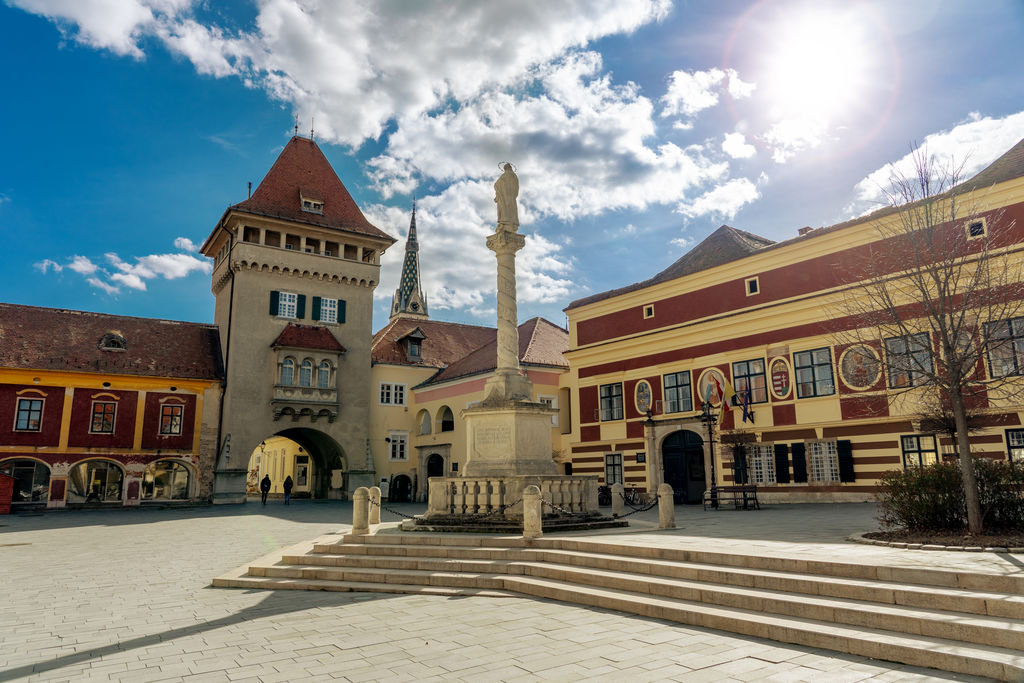 Another important sight in the heart of Kőszeg: the Jurisics square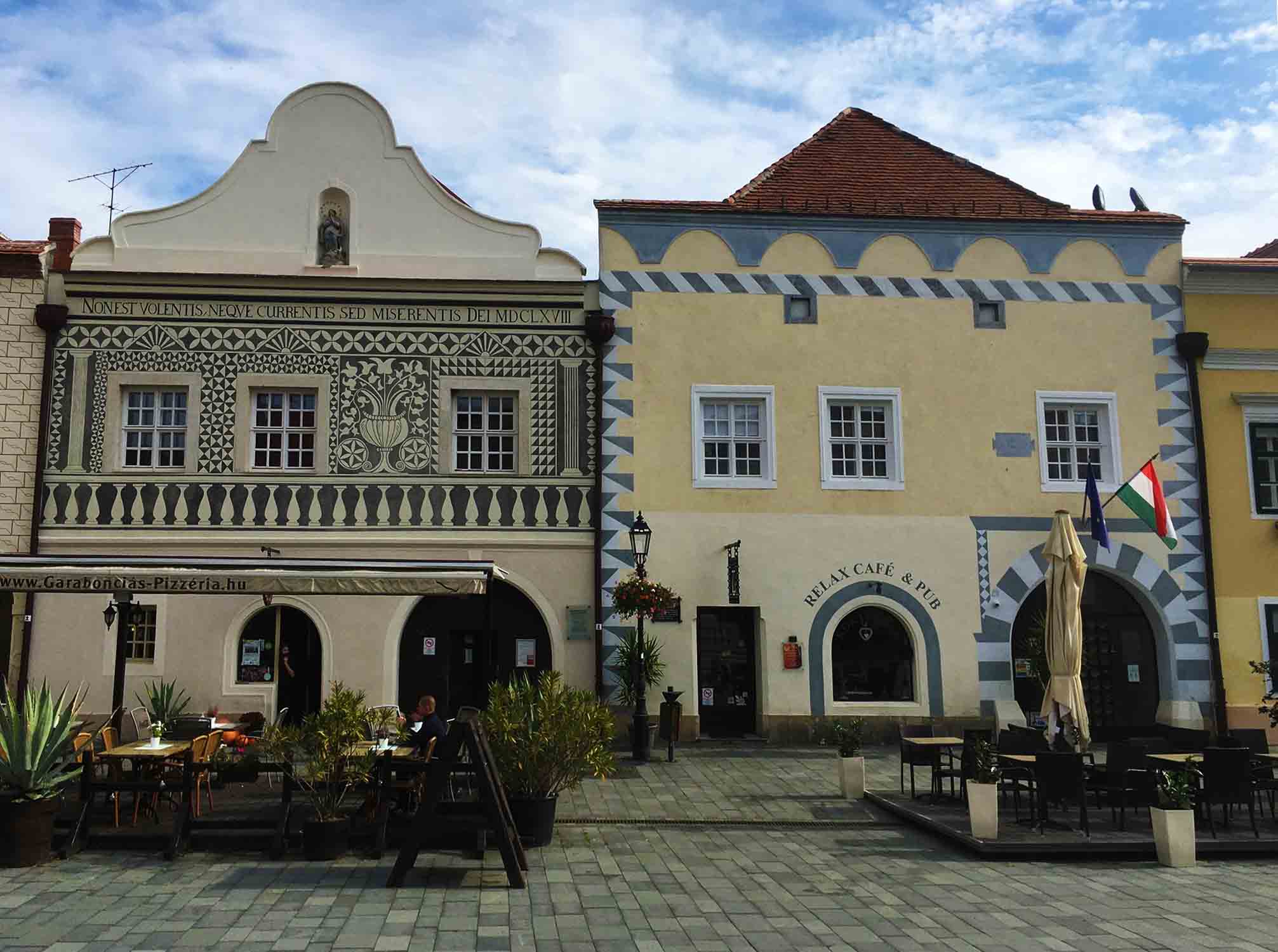 Sgraffito was a novelty in the Renaissance Europe and originated in Africa.
Next to it, to the right, is the town hall, which is the only public building in Hungary that has had the same community function since the 14th century. It is worth admiring the coats of arms on the facade (Jurisits, Hungarian and Kőszeg coats of arms). In contrast, on the other side of the square is the Sgrafittós house, which got its name from the decoration technique (Italian: scraping).
Number 11 is home to the almost 250-year old pharmacy museum with its magnificent Baroque-style furniture, under the name Pharmacy to the Golden Unicorn.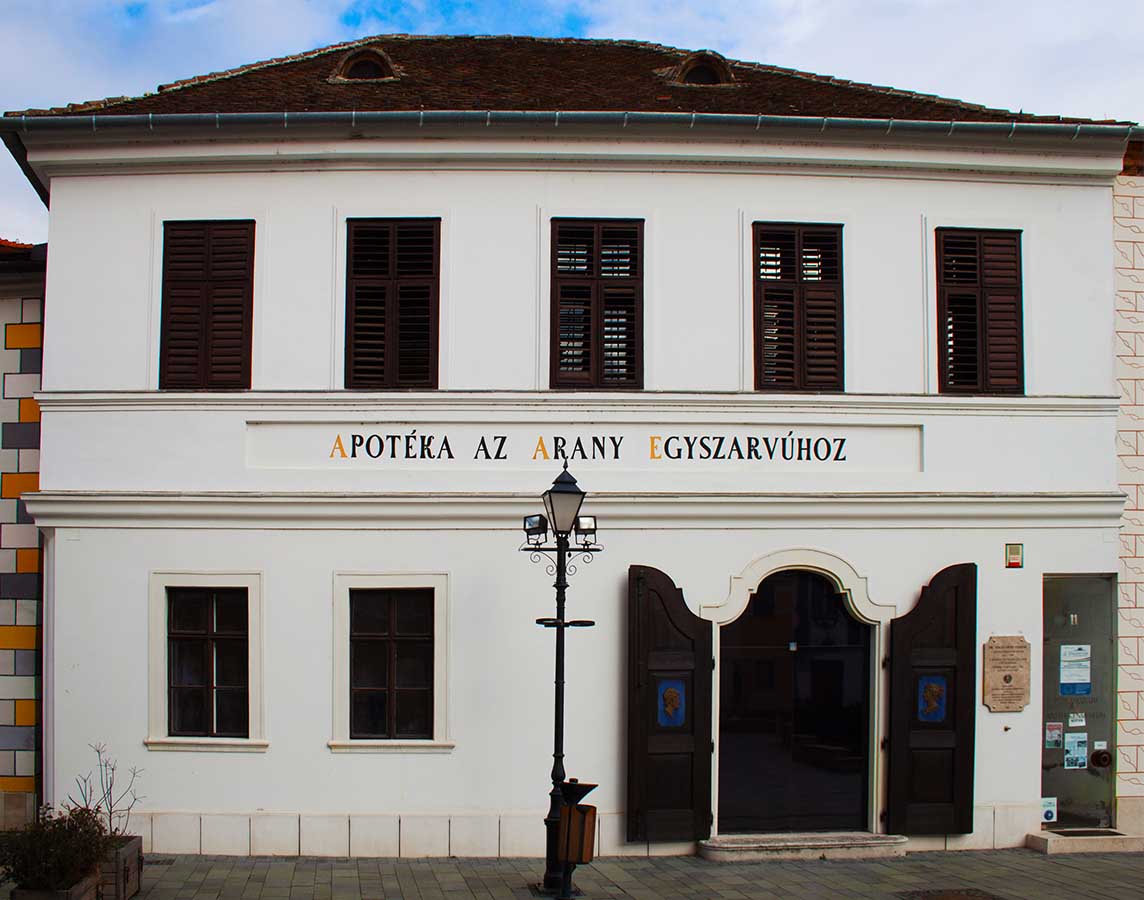 The material of the exhibition was collected from Vas County's civil and monastic pharmacies of the 17th–19th century.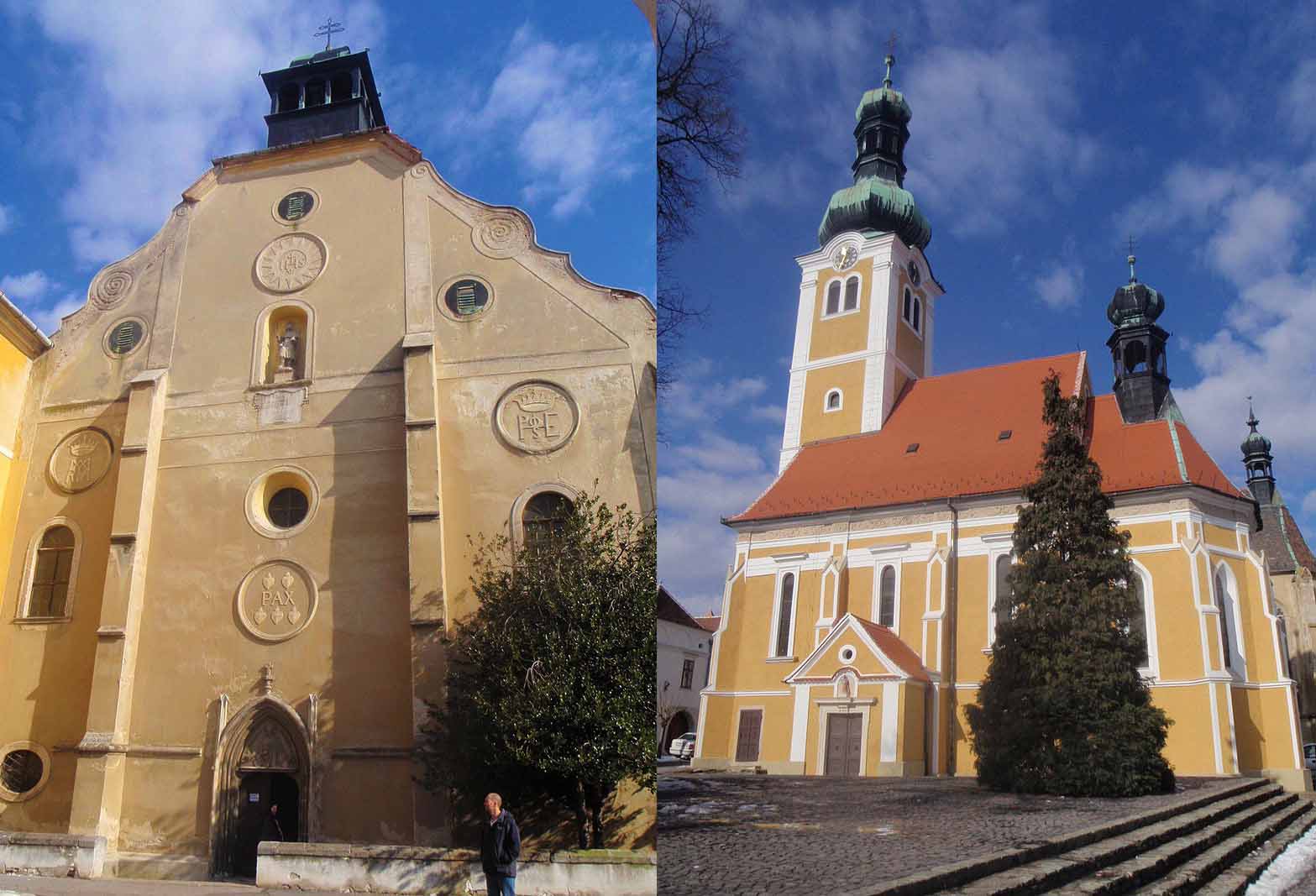 St. Emmerich's Church and St. James' Church
A Gothic-style building with a Baroque-style exterior, and a Gothicized, late-Renaissance one.
The northern part of the square is enclosed by two churches: St. Emmerich's Church and St. James' Church. The former is a Baroque-style, "young" building of 400 hundred years, while St. James' Church—also called "Old church"—was built 200 years earlier, predominantly in Gothic style.
Both are surrounded by the castle ring, strolling along which and taking a deep breath of the fresh air of Kőszeg, it becomes clear, why this town is a real historical charm.