Vas county and the surrounding area are rich in culinary experiences. Below we would like to recommend some of our sister restaurants.
Forum – Roman Restaurant – Szombathely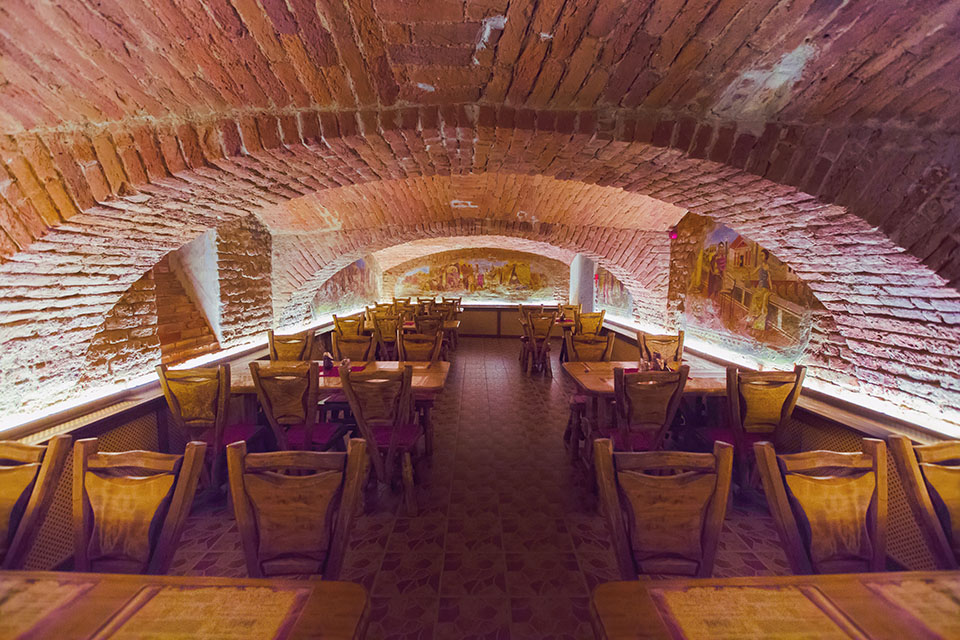 "Forum—where you can feel like an ancient Roman for the night" – Tamás Jordán
The real specialty of the two-floor restaurant is the Roman cellar that—apart from being of Roman origin, just like any other cellars in the town center—is a cellar running within the medieval castle walls with hundreds of years of history based on evidence.
A stylized Roman-era restaurant (with furniture, wall murals, tableware etc.) was created here with a menu of the finest dishes of classic Hungarian and international cuisines, also offering programs of pig roasts and Roman-era dinners. On request, even the organization of corporate or family gatherings is possible.
Pinka Smoke – BBQ restaurant and leisure relaxation park – Felsőcsatár
Pinka Smoke, a special gastronomy spot of Vas county, is located in the charming municipality of Felsőcsatár, on the Austrian border.
The restaurant's experienced chefs not only prepare classic BBQ and smoked dishes, but also serve seasonal dishes using fresh local ingredients reimagined week by week.
The surroundings of the restaurant, Pinka Park, offers programs for the whole afternoon, with ponies, fire pits, delicious grapes, a garden pond and a playground.
Felsőcsatár with the Pinka ravine, the Iron curtain museum and the Pinka Smoke offers unique experiences!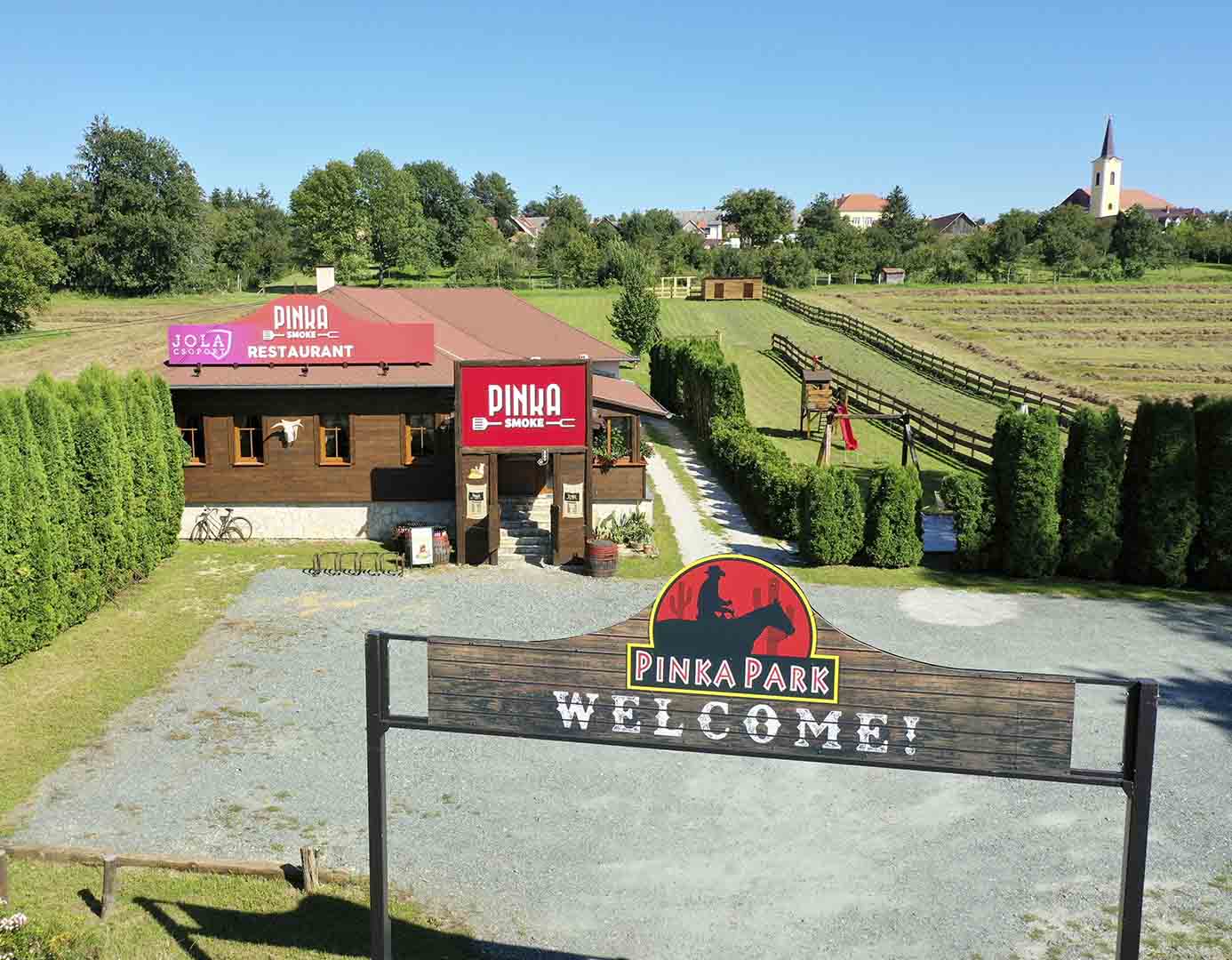 Öreg Sam Restaurant – classic family restaurant in the green belt of the inner city – Szombathely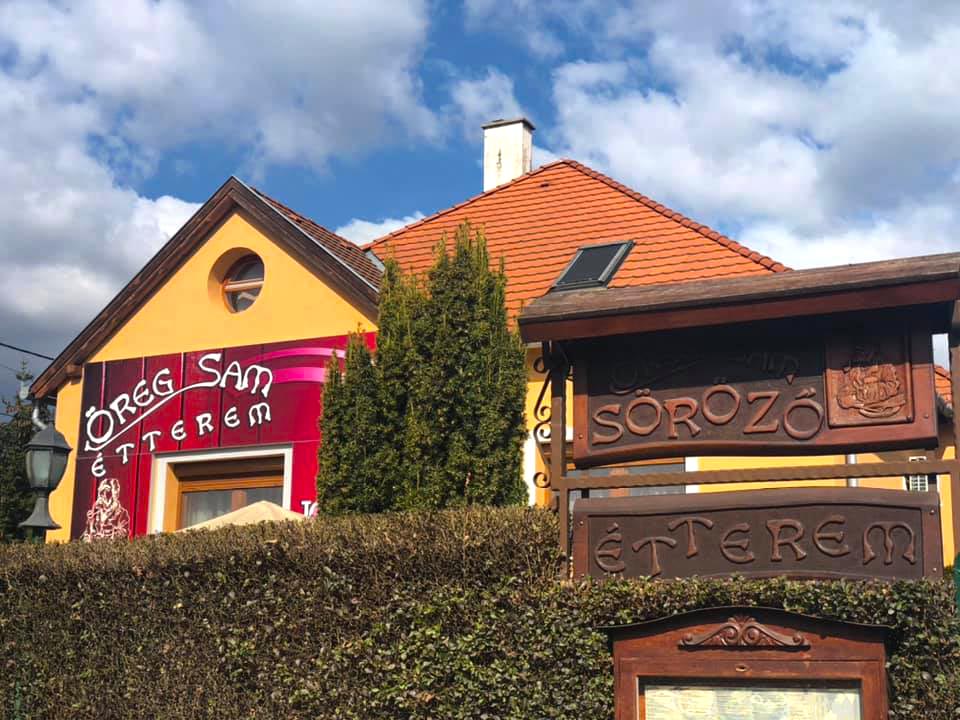 "Cooking and eating good food is like making love. If one is satisfied with the piquancy, it can be repeated."
One of the most popular restaurants, the Öreg Sam, is located in a special, almost arboretum-like garden where the border of Szombathely's inner city and the green belt meet.
Its classic, mostly Hungarian-style cuisine, home-like flavors and outstanding hospitality made it so popular, and its clientele is so established that it is recommended to reserve a table in advance for weekends and busy times.
Komló Restaurant and Café – inner city style, main square elegance – Szombathely
Does the name ring a bell? Not by chance, as—similarly to the Komló in Gyula—this is another one of our sister restaurants.
Komló Szombathely is the most frequented café in the country seat that—in addition to classic café offerings—also offers street food, pizza, burgers, classics and dessert. It is also an excellent spot on the beautiful Fő square in Szombathely, and it even has a pleasant garden area.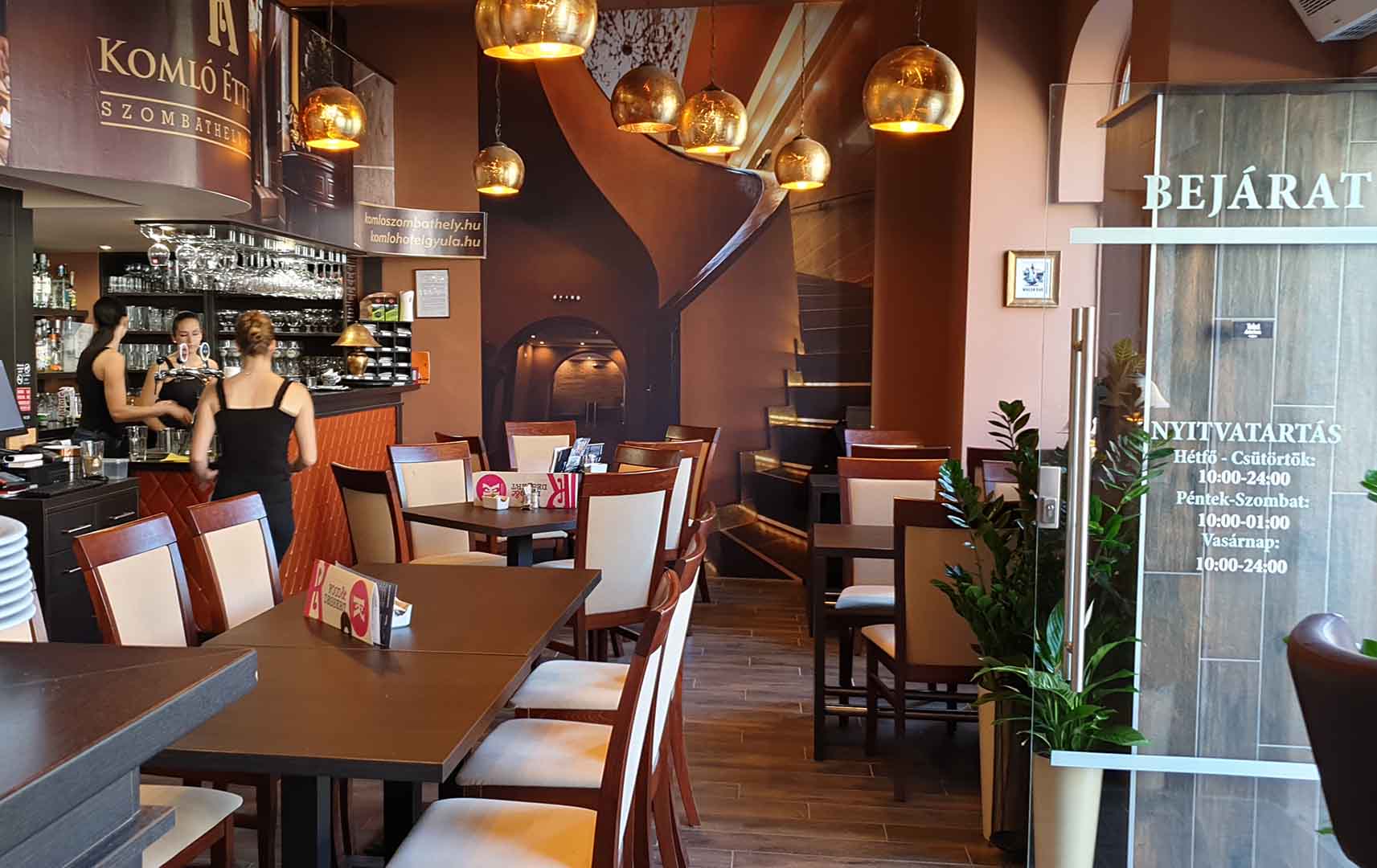 Fusion of street food gastronomy and art deco.
Charlie Restaurant and Guesthouse – rural hospitality – Sé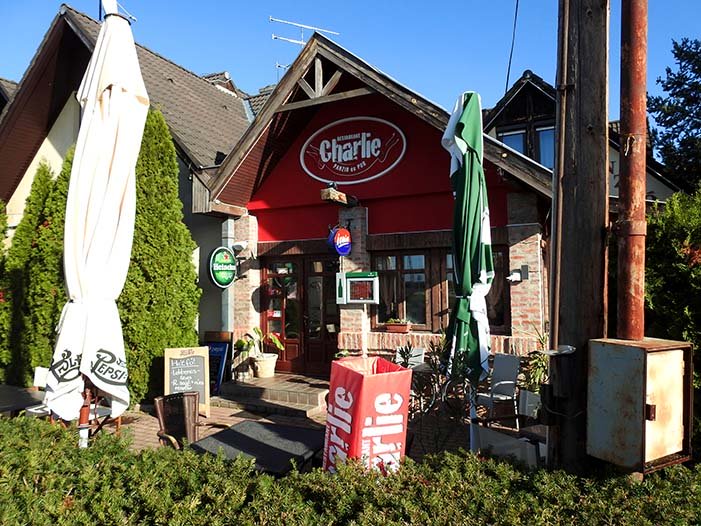 Charlie Restaurant and Guesthouse
Quality at affordable prices!
Sé, this strangely named village is located near Szombathely. Its guesthouse and restaurant are an established touristic point for locals as well as for travelers and cyclists.
Simple, but fast and friendly hospitality awaits guests with a tranquil, pleasant and quiet terrace.
Please take a look at the gallery.